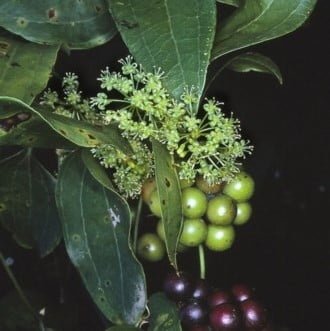 Smilax glyciphylla
Common name: Native sarsaparilla
I grow best: Frost & drought tolerant resistant
• Full sun/ filtered sun
• Thorny climber up to 8m
• Flowers – All year mostly Spring to Summer
• Well drained soils adapts to most soils
• Cultural uses, edible, attracts birds
• Eastern Suburb Banksia Scrub
Looks like: Climber with tough prickly stems. Leave oblong to broadly elliptic with 5 prominent veins seen on the leaves. Flowers reddish in bud- then go greenish white around 5mm. Flowers Sep- Jan. Fruit around 8mm in diameter. Smilax glyciphylla is an evergreen Climber. It is in leaf all year. The species is dioecious (individual flowers are either male or female, but only one sex is to be found on any one plant so both male and female plants must be grown if seed is required). The plant is not self-fertile.
Suitable for: light (sandy), medium (loamy) and heavy (clay) soils. Suitable pH: mildly acid, neutral and basic (mildly alkaline) soils. It can grow in semi-shade (light woodland) or no shade. It prefers moist soil.
Habitat: Near rainforest and shaded gullies QLD, VIC, NSW coast and ranges
Traditional uses: Food, medicine. Leaves and stems provide a general tonic to relieve colds, flu, coughs, arthritis, rheumatism and diabetes. The new leaves can be sucked to cure a sore throat. It can cure belly aches too- boil up the leaves in water and then let it go cold, then drink.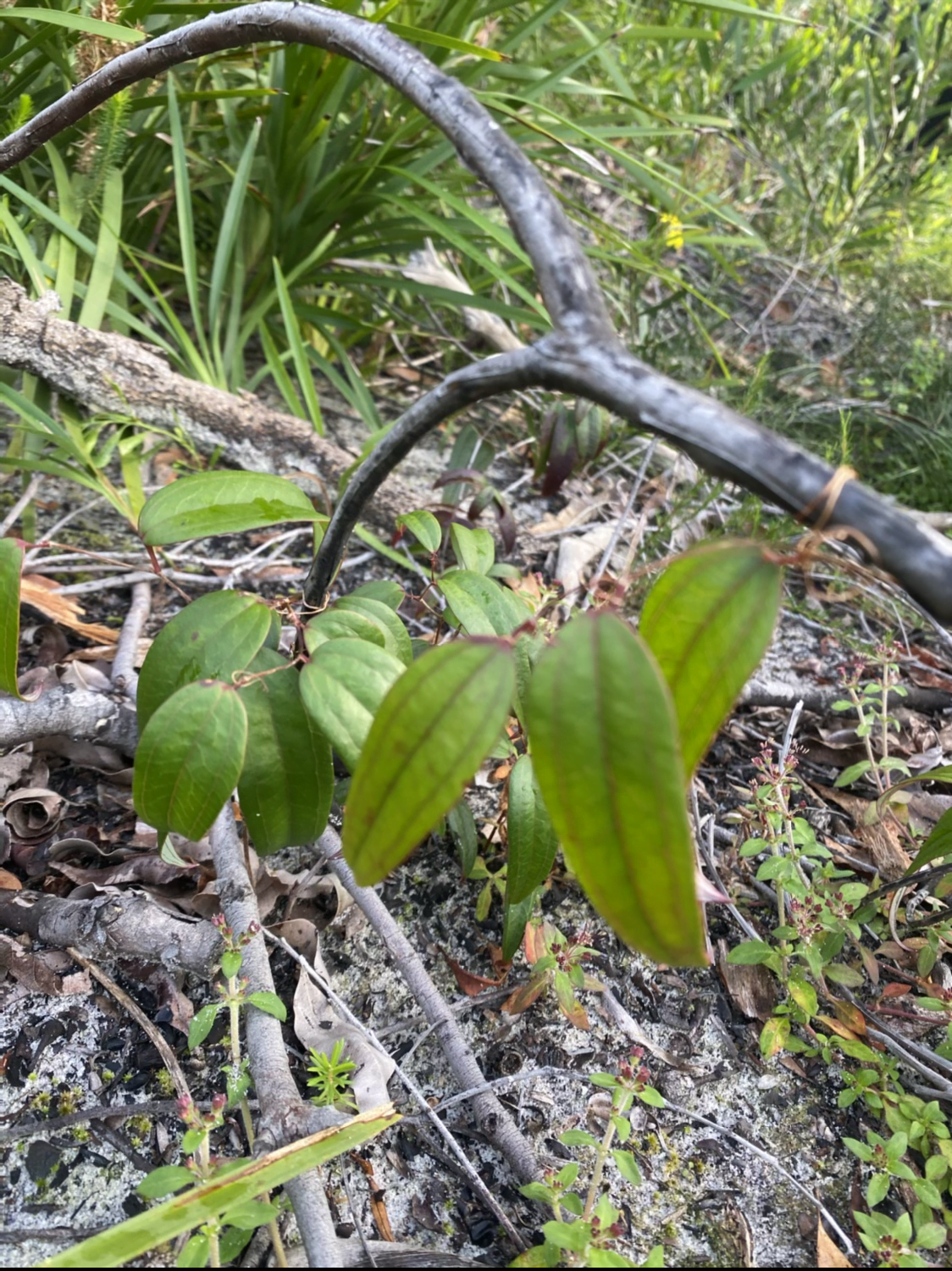 Smilax glyciphylla – Sarsaparilla