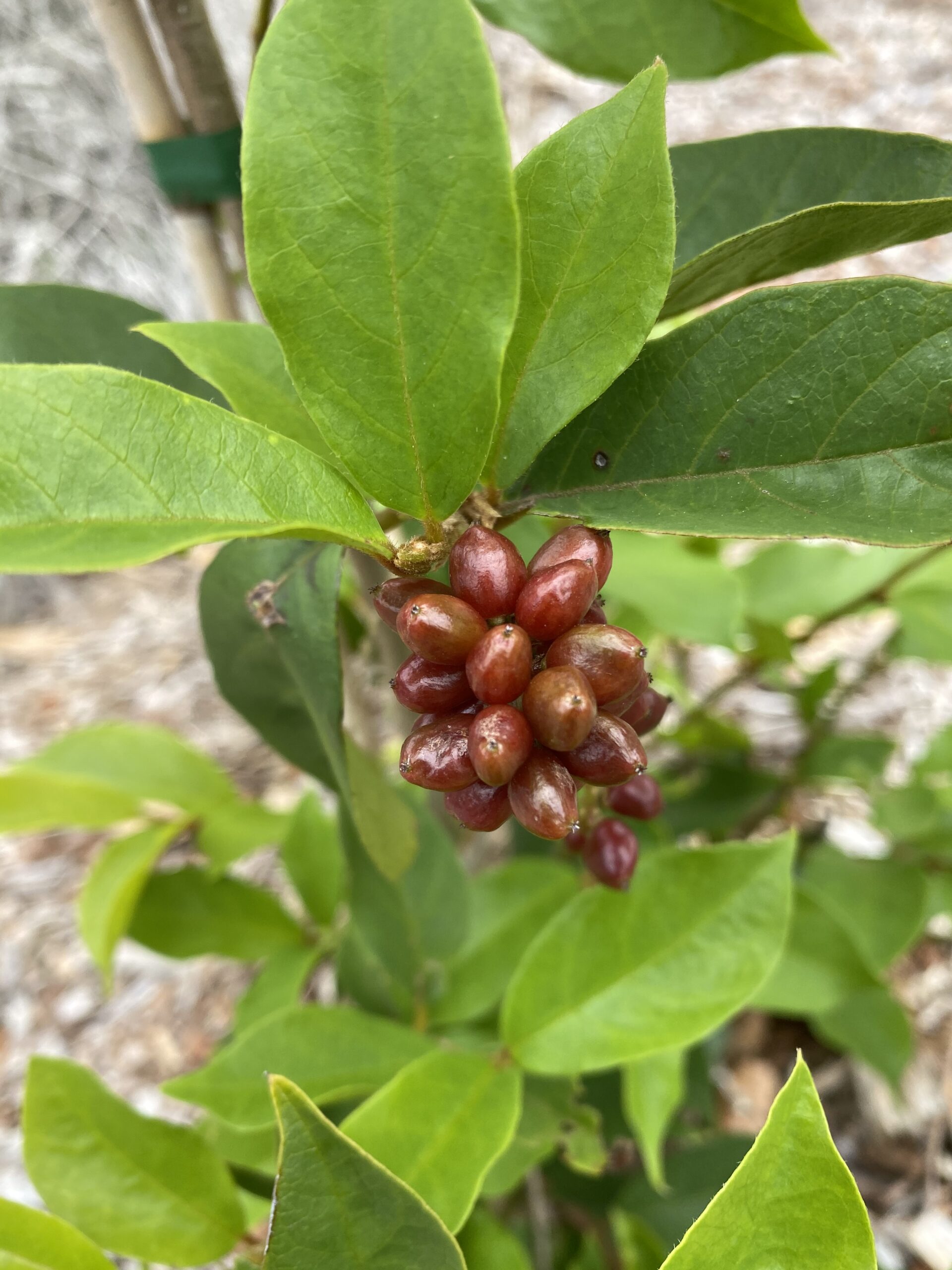 Antidesma erostre
Common name: Native Currant
I grow best: Full sun/ Part shade
Height up to 2- 3m
Soils Loamy, Sandy loam, Clay loam
Flowers – Spring
Attracts – butterflies & insects
Edible fruit
Eastern Suburb Banksia Scrub
Looks like: An interesting medium sized shrub with leathery leaves, bearing clusters of small edible berries in summer to early autumn. The berries are red at mid ripening, and turn darker at full ripeness, which is when the birds will also help themselves to your fruit. This species grows small, around 2 to 3 metres in height. With its dark green, glossy leaves, it makes an attractive ornamental plant in the garden or in a pot.
Habitat & Growing : Native growing in Queensland coastal region. Grows in full sun to dappled shade. While it originates in tropical areas, it can withstand light frost, but will perform best in warmer climates and in full sun. Likes well drained but moist soil, added organic matter will help growth. New growth is an attractive red, can be used for informal hedging. For best results, we recommend buying two Wild Currant plants (one male, one female) to increase the chances of fruiting, but anecdotal observations suggest female Wild Currants can fruit prolifically on their own.
Traditional uses: Edible bushtucker plant. They can be eaten raw or used in cooking. In late Summer, Wild Currant berries grow in large, grape-like clusters and ripen unevenly — creating a spectacular ornamental display. Berries start out a pinkish white and darken to red and black as their sweet flavours develop. They can be enjoyed raw or used in jams, jellies, sour sauces, syrups, desserts and wines.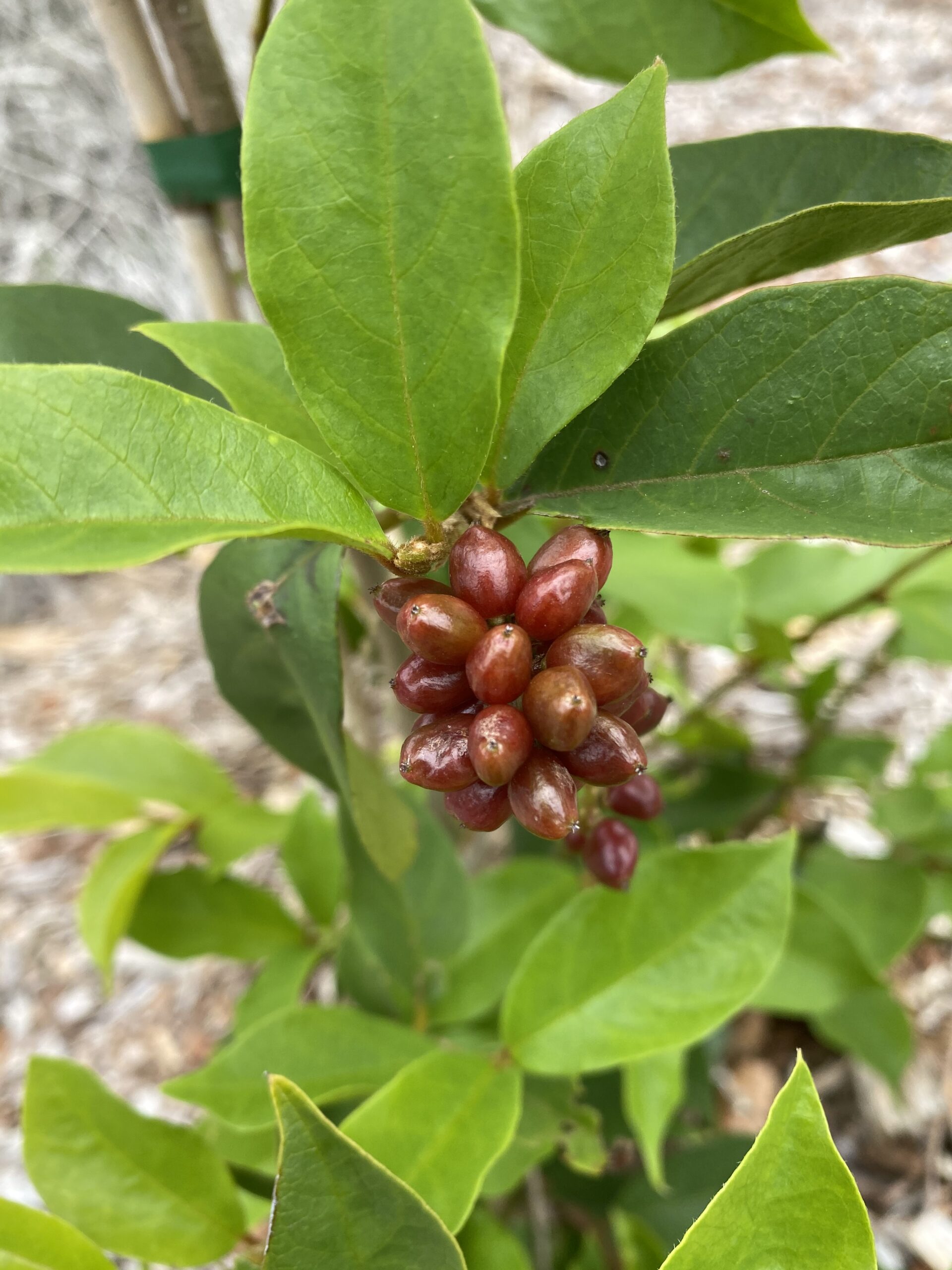 Native Currant – Antidesma erostre